Foundation for Research and Technology-Hellas
The Foundation for Research and Technology-Hellas (FORTH), established in 1983, is one of the largest research centers in Greece with well organized facilities, highly qualified personnel and a reputation as a top-level research foundation worldwide. The Foundation, with headquarters in Heraklion, includes six Research Institutes in different parts of the country:
In Heraklion
Institute of Electronic Structure and Laser (IESL)
Institute of Molecular Biology and Biotechnology (IMBB)
Institute of Computer Science (ICS)
Institute of Applied and Computational Mathematics (IACM)
In Rethymno
Institute for Mediterranean Studies (IMS)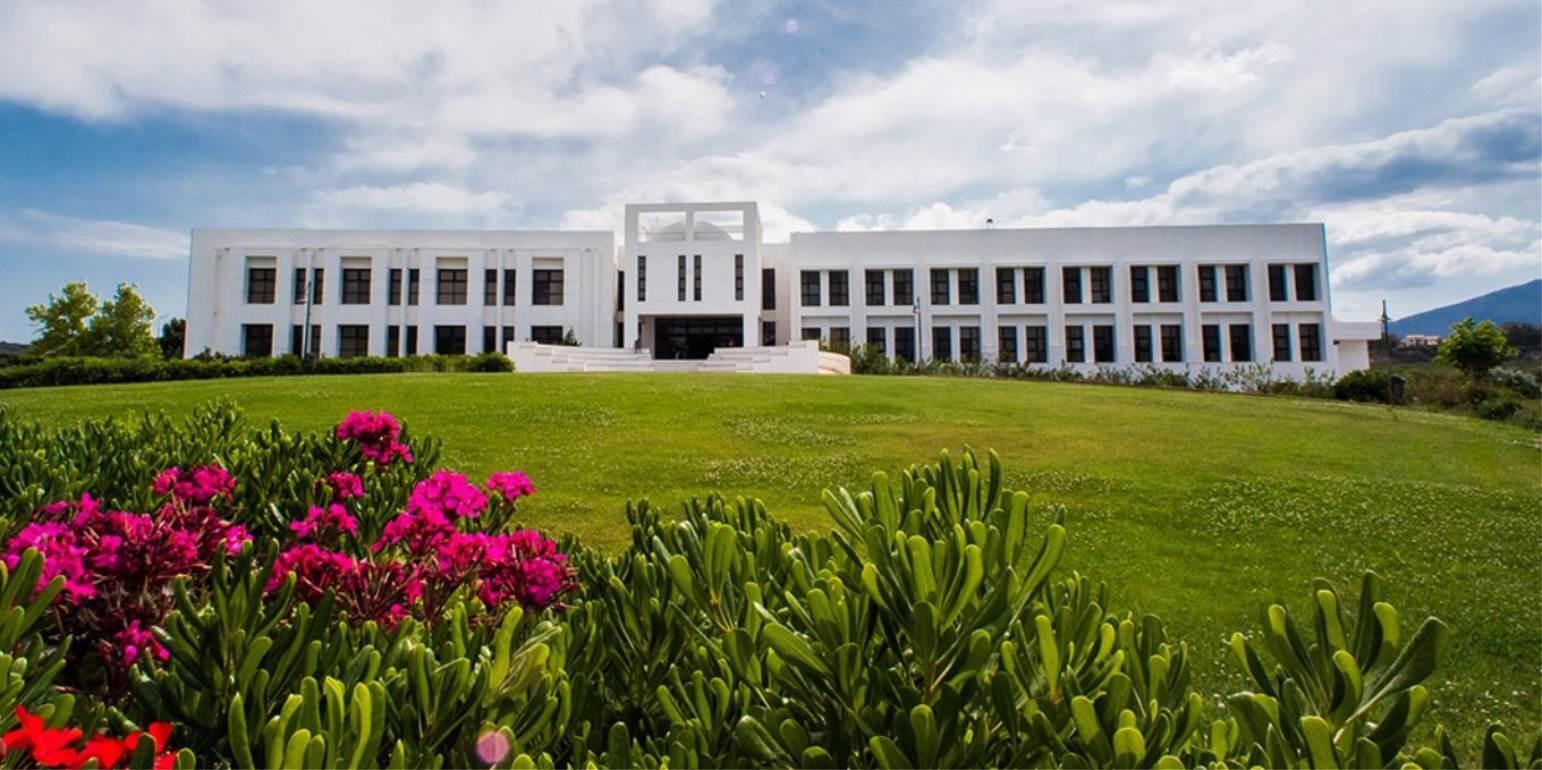 The research and technological directions of FORTH focus on areas of major scientific, social, and economic interest, such as: Microelectronics, Lasers, Materials, Molecular Biology and Genetics, Biotechnology, Computer Sciences, Bioinformatics, Robotics, Telecommunications, Computational Mathematics, Chemical Engineering, Human and Social Sciences, Cultural Studies.
University of Crete
The origins of the University of Crete are international. Following its official foundation, it was shaped by established scholars and scientists of Greek origin who held professorial positions in HEIs in the USA and Europe and who in turn attracted promising young researchers from the Greek Diaspora to join the endeavors of creating a modern, research-led higher educational institution in Crete. This international orientation continues to characterize the University's faculty as well as educational programs and research at all levels.
Technical University of Crete
The Technical University of Crete, one of Greece's Higher Education Institutions, which places emphasis both on education and research, was established in 1977 in Chania Crete and admitted its first students in October 1984. Today, the Technical University of Crete comprises 5 academic engineering departments, the Department of Production Engineering and Management, the Department of Mineral Resources Engineering, the Department of Electronic & Computer Engineering, the Department of Environmental Engineering and the Department of Architectural Engineering, assisted in their curriculum by the Sciences Department, all of which have set very high objectives.
Hellenic Mediterranean University
The Hellenic Mediterranean University offers to both the academic community and the public in general a series of services that can be summarized as follows:
Quality Assurance Unit (QAU) for the evaluation of the various units of the University.
Library for the entire academic community.
Student Welfare Department
Special Research Fund Account (SRFA) for the management of research and development projects.
Department of Public & International Relations
Liaison and Career Support Office
Support for Informatics and Communication Technologies, offered by the Library and Informatics Directorate.